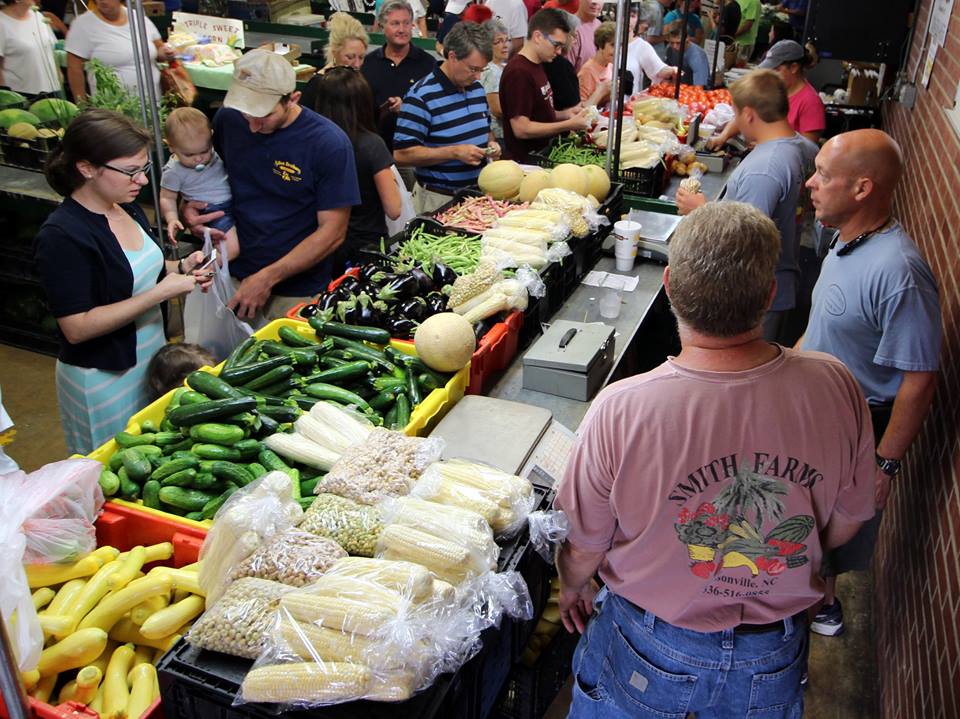 Greensboro Farmers Curb Market
Through Kitchen Connects GSO, GFM will offer business training courses through a partnership with East Greensboro NOW and provide a designated market table for program participants.
In addition, the market will be opening a 839 sq ft demonstration kitchen in May 2017, to further facilitate the promotion of local food through events through cooking demonstrations and tasting events with seasonal, market sourced ingredients.
About the Market
Greensboro Farmers Market, Inc. (GFM) operates the Greensboro Farmers Curb Market on behalf of the City of Greensboro. GFM is a 501c3 nonprofit. GFM provides greater Greensboro with opportunities to purchase and learn about local food and setting. GFM encourages and supports the growth of local foods and artisan goods businesses to improve greater Greensboro's economy, support better health through healthy eating and build social and community connections.
Location and Hours of Operation
The Greensboro Farmers Curb Market, 501 Yanceyville Street, is located at the corner of Lindsey Street and Yanceyville Street across from the War Memorial Stadium and operates year round on Saturdays 7 am to 12 pm and seasonally on Wednesday 8 am- 1 pm (April 19 – Dec. 22). The Market is an indoor facility with free admission, WiFi, and plenty of free parking as well as an ATM on site.